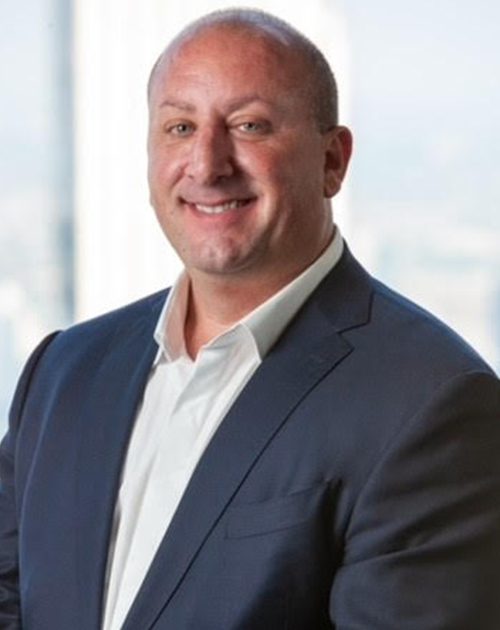 Anthony Parziale
Chief Executive Officer
Anthony Parziale has worked in the facility services industry since 1995 and has been with The Advance Group since 2001. With Anthony's talent for building teams, customer service and business acquisition; Parziale has developed a strong reputation for his integrity and professionalism in the New York Metropolitan area's business community.
As President, Anthony takes a bold approach born from a sales centric background in directing the firm's overall strategic planning programs, employee development, coaching and companywide execution, translating in top and bottom-line results. Anthony's vision has dramatically improved the brand for The Advance Group, reflective of the firm's high standards and commitment to excellence. In addition, Anthony's intuitive nature and heightened awareness for business expansion guided the organization to pivot into new service lines, opportunities, and increased market share. Anthony puts his stock into people development which has resulted in a high-powered sales engine comprised of the top talent in the industry. All of Anthony's efforts have resulted in the company's revenue tripling during Parziale's tenure; most notably between the years of 2011 to 2019 leading to compounding annual double digit top line growth.
Anthony, along with his wife and four children live in Asharoken, NY. Anthony enjoys blending the lines of business and pleasure by frequently entertaining clients, employees and industry professionals at his home on Long Island. Anthony is a wine connoisseur, collector and loves to curate wine pairing dinners ending with a sunset cruise on his boat in the Long Island Sound. Anthony also enjoys playing golf, traveling with his wife and kids, and exploring new places on their boat.
Anthony's industry affiliations are as follows:
OMA, CoreNet Global NYC Chapter, International Facility Management Association (IFMA), Building Owners and Manager Association (BOMA) and Commercial Industrial Brokers Society (CIBS). Anthony was a founding board member of Long Island Elite, an under-40 networking group that assists members in developing business and supporting local not-for-profit organizations. His business acumen and skills were acknowledged in 2005 when he was selected by the Long Island Business News as one of the top business professionals under the age of 40 on Long Island.