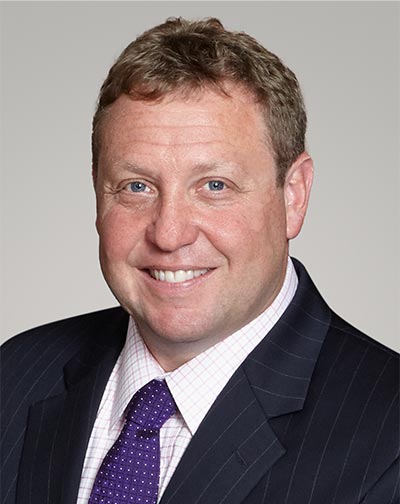 Mark Shapiro
Executive Vice President, Logistics/Workspace
Since joining The Advance Group in early 2013 as the Director of Business Development, Mr. Shapiro has been responsible for developing business, creating synergies with partners, and enhancing the company's referral relationships. Mr. Shapiro's experience, "get the job done" attitude, ability to maximize employee production, friendly demeanor, and excellent communication skills make him an asset to the team at The Advance Group.
During his tenure with Advance, Mark has secured and managed projects for industry leaders such as Dragados, Donald Pliner, GT Nexus and Adrianna Papell. He has also won and managed high profile jobs such as the United Airlines' relocation of the 9/11 memorials in honor of its lost crew members, and the Consulate General of Portugal.
Very involved in industry related groups in Manhattan and Long Island, Mark is a member of CoreNet Global NYC Chapter, IFMA (International Facilities Management Association), the ALA (Association of Legal Administrators), and CIBS (Commercial Industrial Brokers Society). He also serves as a mentor in the Long Island Elite—a 501-C3 with a focus on fostering growth and development of Long Island's professionals under 40, as well as supporting Long Island based charities. Mark is also a member of BIN—Business Information Network. Mr. Shapiro has over 25 years of experience in the fields of logistics, sales, marketing, business operations, and customer service. He founded his own special delivery service in 1990, the same year that he graduated from Ithaca College with a B.S. in Economics.
In 1995 Mr. Shapiro partnered with his father, Michael, to combine his special delivery service with Michael's trucking and warehousing business. The result was a multi-faceted company that offered an array of services to clients. In 2007 Mr. Shapiro co-founded Allstar Secure Shred, a document shredding company which also offered scanning to archive services, hard drive destruction, product destruction, and record storage.
Mr. Shapiro was a recipient of the 2012 Member of the Year award for the Long Island Elite (LIE). He is active in his community coaching ice hockey, basketball, and baseball, and often donates his time to help a variety of Long Island charities.