About Advance Group
The Advance Group offers a single-source for move management and project management solutions, tailored to fit your project and operational needs. With more than 50 years of experience, The Advance Group and its companies and affiliates understand that precise timing and operational consistency are critical.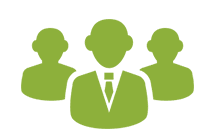 EXPERTS
With more than 40 years of experience, The Advance Group provides a seamless, cost-effective, and highly coordinated response to your most challenging projects. As a reliable single-point-of-contact with on-site management, streamlined communication, innovative tracking technology, The Advance Group is committed to meeting strict deadlines and complete satisfaction.
NATIONAL
The Advance Group is a leading provider with national and global connections for complex moves. By partnering with The Office Moving Alliance (OMA) and Mayflower, we serve more than 350 key cities in 10 countries around the globe.
SERVICES
Through our relationship with OMA, The Advance Group provides integrated workplace solutions. With a complete menu of services to assist with moving, The Advance Group services include office reconfiguration, relocating assets, employee relocation, furniture installation, restoration & repair, storage, warehousing, asset liquidation, technology services, warehousing, first & final mile logistics, FF&E, Tradeshow and much more.